Elvis: Outside Of Graceland Car Tour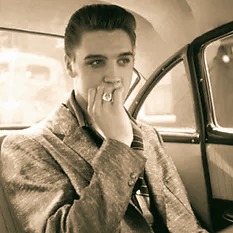 Duration: 2 Hours (approx.)
Location: Memphis, TN
Product code: PXPCWB
Elvis Extravaganza: Get Ready to Rock with the Elvis: Outside Of Graceland Tour!
Car Tour
Ride along the very streets that the King of Rock frequented before and after his meteoric rise to stardom.
This isn't just a tour; it's an unforgettable adventure waiting to happen. No visit to Memphis is truly complete without diving headfirst into the mesmerizing realm of Elvis. From the vibrant heartbeats of Main Street to the iconic rhythms of Beale Street, our one-of-a-kind tour is your golden ticket to an extraordinary journey.
You'll follow in the footsteps of Elvis himself, immersing yourself in the rich tapestry of Memphis history. Discover why Elvis held this city so close to his heart as you traverse the very paths he once walked. Our expert guide will even share insider tips on how to extend your Elvis experience beyond the tour.
Highlights
Explore the legendary clothing store where Elvis famously threatened to "buy them out" - a wild moment in rock history!

Visit the location of the barbershop where Elvis got his famous haircut - the birthplace of his signature style!

See the beloved restaurant that served Elvis's favorite food, and they're still dishing it out today - a tasty tribute to the King!

Relive the pivotal role Beale Street played in shaping Elvis's career - the heart and soul of his musical journey!

Visit the mesmerizing venue that ignited the flame of Elvis Presley's unrivaled stardom - where he became the one and only King!

Discover exclusive sites featured in the Baz Luhrmann Elvis movie - a sneak peek into the cinematic world of the icon!

Check out the high school where Elvis earned his diploma!

And that's just the beginning! Buckle up for a tour packed with surprises, legends, and rock 'n' roll lore. With "much, much more" waiting to be unveiled, your adventure is bound to be an absolute blast!


$300 for a group consisting of 1 to 3 individuals.

Enjoy a 10% discount on your exclusive car tour when you apply the promo code '10OFF.' This offer is valid until the end of the year.